We now have three kids who can read on their own but our family read-aloud time remains a treasured part of our day. Our typical nightly routine is to all sit on our (me and H's) bed and read for about 30-60 minutes. I usually read two books: one is for the boys and one is for Ruth. In reality, almost always all three listen to both books. John will sometimes read his own book while I'm reading the "Ruth" book but often he ends up listening, or at least listening to the parts that he remembers that he liked when he was that age. We aren't able to do this every night between my work schedule and swim meets and basketball games and Scouts and other activities. I only imagine that it will get harder as they get older but for now I am enjoying this quiet (relatively) time together at the end of the day.
I still also read a book at lunchtime, although that has gotten harder also. I often find myself reading other books at lunch. Sometimes poetry or picture books or something to go with what we are currently studying. And sometimes we are eating in a hurry or we do a popcorn lunch (which really means we watch a movie).
We also pretty much always have an audiobook that we are listening to in the car. We drive a fair amount, although not as much as some families I know, so we have plenty of time to get immersed in a story together.
So that's the how we do it.
Here's the what:
Bedtime Read-Alouds
Redwall by Brian Jacques
The Trumpeter of Krakow by Eric P. Kelly
The Book of Three by Lloyd Alexander
The Black Cauldron by Lloyd Alexander
The Castle of Llyr by Lloyd Alexander
Taran the Wanderer by Lloyd Alexander
The High King by Lloyd Alexander
The Island of Dr. Libris by Chris Grabenstein
Book Scavenger by Jennifer Chambliss Bergman
Ramona and her Father by Beverly Cleary

Ramona and her Mother by Beverly Cleary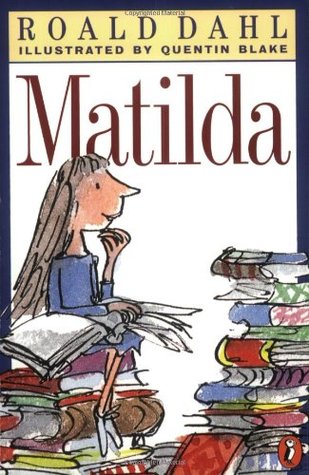 Ramona Quimby, Age 8 by Beverly Cleary
Ramona Forever by Beverly Cleary
Ramona's World by Beverly Cleary
Winnie-the-Pooh by A. A. Milne
The House at Pooh Corner by A. A. Milne
Little House in the Big Woods by Laura Ingalls Wilder
Little House on the Prairie by Laura Ingalls Wilder
On the Banks of Plum Creek by Laura Ingalls Wilder
Matilda by Roald Dahl
Lunch-Time Read-Alouds:
Gone-Away Lake by Elizabeth Enright
Return to Gone-Away Lake by Elizabeth Enright
Audiobooks: 
The Sisters Grimm (all 9 books)
The Penderwicks in Spring by Jeanne Birdsell
Nurk by Ursula Vernon
The Sixty Eight Rooms series (all 4 books)
Ella Enchanted by Gail Carson Levine
Breadcrumbs by Anne Ursu
There weren't any books listed above that we didn't enjoy. This seemed to be the year of the series. The boys and I loved Lloyd Alexander's Chronicles of Prydain series. Zoe loved both Ramona and Laura, two girls that she would love to know in real life. We spent many happy months with The Sisters Grimm in Fairyport Landing. I feel like I should also point out that our list reminds me that good stories don't need to stay in categories of age or gender. When asked what their favorites of the year were both boys mentioned On the Banks of Plum Creek. Now admittedly, the 12 year old likes it solely for the leech scene, but he still likes it.
We are still finishing two of our books from the year: The Adventures of a South Pole Pig: A Novel of Snow and Courage by Chris Kurtz and A Christmas Carol by Charles Dickens. The latter is only for the boys as Ruth found it too scary. Next up we have waiting Mossflower by Brian Jacques (at the request of David) and The Doll People by Ann Martin. And for the car we have Chasing Vermeer by Blue Balliott.