I was able to read all the books shortlisted in the Cybils fiction picture book category except one. (The exception is Journey by Aaron Becker which has something like 27 holds on it at my library so it might be awhile on that one.) First up is Count the Monkeys by Mac Barnett. Apparently we had read this one earlier in the year but I had forgotten it. All three kids clearly remembered it and were very excited to see it in the book basket again so I'd say it meets the kid appeal criteria. It's a counting book with a twist. We're supposed to be counting monkeys but a different animal or creature has intruded on every page. Kids love the interactive text and sheer silliness. Ruth at 4 years old was the perfect age for this one as she excitedly followed the directions one each page (move your hand in a zig-zag, yell "Scram") to get rid of the intruders. The boys (ages 7 and 10) liked it also which makes this the unusual counting book with wider age appeal.
We read If You Want to See a Whale by Julie Fogliano sometime last year also. At the time I
didn't like it very much, which was disappointing given that I am a fan of Fogliano and illustrator Erin Stead. This one improved for me on second reading. There isn't much plot per se: the text relates all the things that you should and shouldn't do if you want to see a whale while the illustrations show a young boy and his dog engaging in those actions. The first time through passages like this perplexed me:
if you want to see a whale
you'll just have to ignore the roses
and all their pink
and all their sweet
and all their wild and waving
because roses don't want you watching whales
It seemed like the point was that if you wanted to "see a whale" (achieve a goal) you had to ignore all the other distractions around you. This time through it read more nuanced to me, like the the author was saying that you might have to ignore those things, but maybe you shouldn't and maybe you shouldn't worry so much about seeing a whale. The illustrations don't always match the text, which makes the intention more unclear. I think that's a good thing here and could lead to interesting discussion. Maybe I'm overthinking it, but I think in fact this is just a much more complex book than typically seen in a picture book format.
Mr. Tiger Goes Wild by Peter Brown was on my own personal shortlist back in December so I was excited to see it on the official shortlist also. Mr. Tiger lives in a proper urban environment but is getting tired of it. One day he finds himself going a little wild. He gets wilder and wilder until he ends up living on his own in the wilderness. He finds it lonely there and makes his way back to the city to his friends. The theme of celebrating differences and being yourself is obvious but not too heavy-handed. And I enjoy the clean, strong, illustrations. The difference between city and wilderness can be seen as much in the colors and patterns of the drawings as it is told in the text.
Open This Little Book by Jesse Klausmeier is another deceptively simple book. A series of
characters (ladybug, frog, rabbit, bear and giant) read books. As each character reads a book they are reading about one of the other characters. The format of the book is unusual and very appealing to little ones: each book that the character is reading is a successively smaller book that can be opened by the reader. The pattern repeats as the books get successively larger. There is a lot of preschool learning that can happen here: sizes, patterns, colors. But mostly it's just a fun and unique celebration of the love of reading and books.
Sophie's Squash by Pat Zietlow Miller is probably the most traditional of the nominees in that it just tells a story. The story it tells feels fresh and new and refreshingly familiar at the same time. Based on the author's daughter, the book tells of a little girl named Sophie who falls in love
with a squash one day at the farmer's market. She names the squash Bernice and takes it everywhere with her. Her Mom tries to warn her about the fate of vegetables but Sophie ignores her, even when Bernice becomes troublesomely spotty. One day, on the advice of a farmer, Sophie puts Bernice to sleep in the nice soft dirt (to help her get better). Sophie misses Bernice but is thrilled in the spring to meet Bernice's children who appear on a big beautiful squash plant.
I can't think of any other book that celebrates a girl's love for a vegetable but I could completely see this actually happening. In fact, Ruth asked me after we finished if  "we could do that". Meaning that she wants a pet squash to plant and grow into baby squash. The illustrations by Anne Wilsdorf add to the charm and humor of this sweet story.
 The Bear's Song by Benjamin Chaud follows a Papa Bear as he chases his Baby Bear through the forest and then through the city. It is time to hibernate but Baby Bear has run away, chasing after a bee. The mad chase ends in an opera house where Papa Bear decides to sing the Bear's Lullaby for the patrons, a beautiful song that all bears love. What is a lullaby for bears is apparently just a bit frightening for humans, and the  opera house is left empty except for a finally reunited Baby and Papa.
The illustrations are what make this large format book really special. Each page is incredibly detailed and deserves to be looked at again and again. On first reading, we enjoyed trying to find Baby Bear and bee on each page. On the next reading we noticed more of the other, often humorous things happening in the background. And on the next reading we started to notice details like more bees and honey and bears or intricately hidden animal sketches in the opera house walls.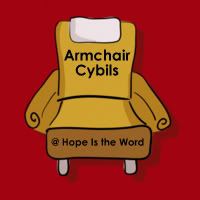 If I had to pick a winner among these books, it would be hard. I think I'd pick Sophie's Squash, mostly because I'm kind of old-fashioned and would like to reward a book that is mostly about story and has more of a classic feel but that is still excellent. And it had a lot of kid appeal in our house. I think the two enjoyed the most by everyone here were Count the Monkeys and The Bear's Song. But really, I could see any of these winning, it's a great group of books.
The only other shortlisted books that I've read that I hadn't already read was A Big Guy Took My Ball! (Elephant and Piggie) by Mo Willems in the Easy Reader category. Not much to say about that one except that it's just as good as all other Elephant and Piggie books. Which is to say it's great. I did get a bunch of the Middle Grade Speculative Fiction shortlisted books out of the library for John to read (and possibly me to read) but he's been working his way through the Eragon series (again) and I don't think he's read any of them yet. I haven't been reading anything quite as all-consuming as Eragon but I haven't quite gotten to them yet either.
And don't forget to stop by Hope is the Word for more Armchair Cybils.